Greetings.
We leave for our 9 days on the road this Saturday. The record sleeves are in, just waiting a few days longer on the wax. it's fun to cut things close.
For the first time in almost 3 years, we will have shirts when we hit the road as well. perhaps these ones will be of a quality worth selling this time. remember kids, never trust a hippie.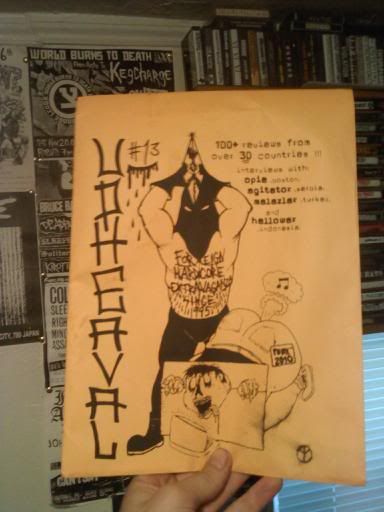 Upheaval Fanzine #13 has hit the streets. Famed Boston Punker "Crusty" Craig (of Melee / Keep Laughing / Weapons Grade / punk before the internet) has worked long and hard on this collection of Interviews and Reviews that spans the 4 corners of the earth. Over 100 reviews in all. He saw it fit to review the 2008 Draize Demo in this edition. Drop
Craig a line
if you are interested in scoring a copy.